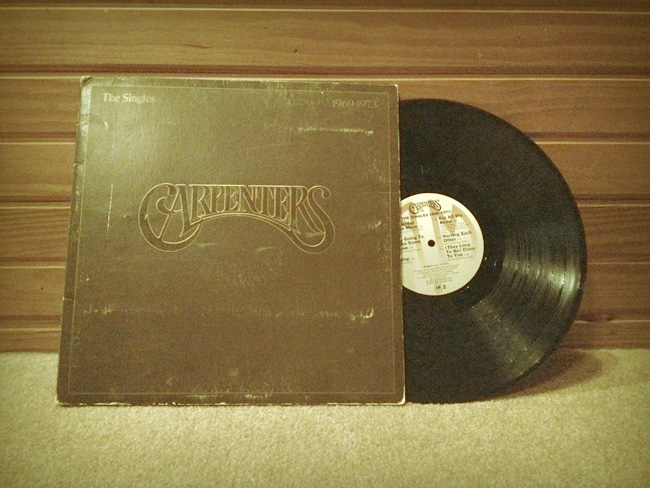 So I decided to update my personal site. And it just so happens that I just grabbed a new vinyl record today. Bought on ebay and it's a beautiful dream.
Carpenters The Singles 1969-1973
Working on building my record collection up and I hope to document it all on my site. Over the holidays I picked up some great equipment to fix up. I'll post some photos and more details on that stuff later. Also, I am looking for some vintage speakers to match all the equipment.