I just realized I haven't posted in awhile. Sorry.
The start of 2014 has been all about winter. Yesterday I drove our tractor out of our barn while the weather reported -40 degree windshield. Was not fun. I had to plow out my driveway and drive to the hog barn and plow out the hog barn.
The only thing is that I had no diesel. Dad left me on empty. So I was afraid of breaking down … but I didn't.
While driving to the barn I saw the sun rise and took this photo.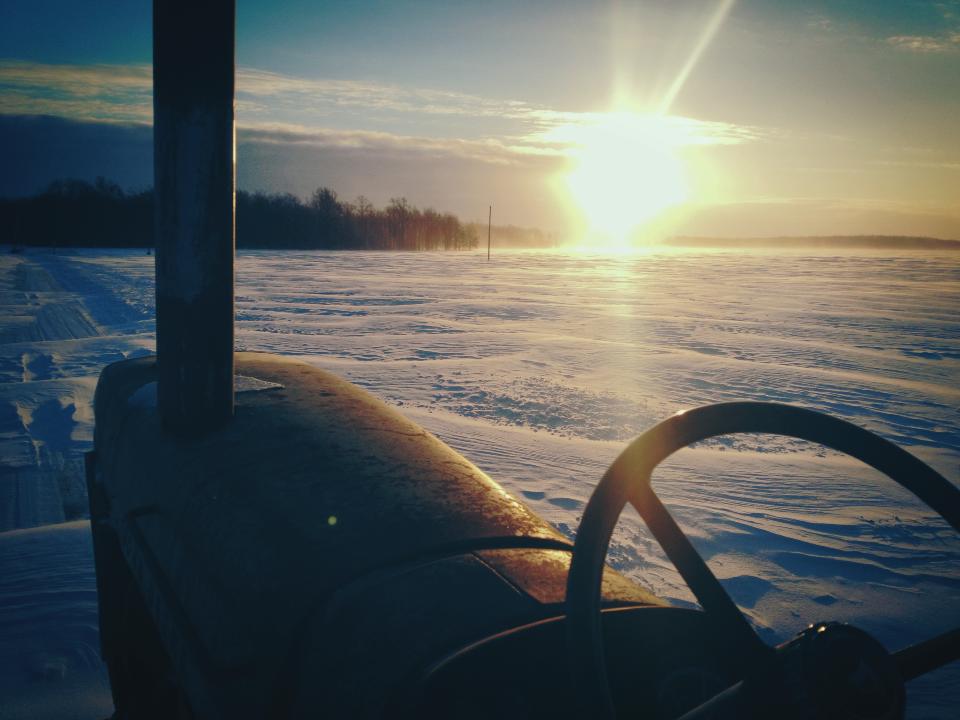 It was really cold. I was bundled up pretty tight. The only thing I could think of is how blessed I was to even have a tractor to get to the pigs.
God really humbles us in ways we never imagine. This John Deer tractor has been in my family for years. My grandpa drove this tractor, my dad drove this tractor, and I have driven this tractor ever since I was 12 years old. Looking at the tractor you'd think its on its last legs. You would see its rust. You'd see its scars. But when I turn the key … it runs like brand new.
When I was 12 I was terrified to turn the key. What has scared me in the past has now turned into something I rely on daily. How blessed I am to be able to safely get out of this blizzard. How blessed I am I to have a warm home to live in.
In the middle of this blizzard we are having, I cannot help but think I have got way more than I deserve from a God you I feel I daily let down.