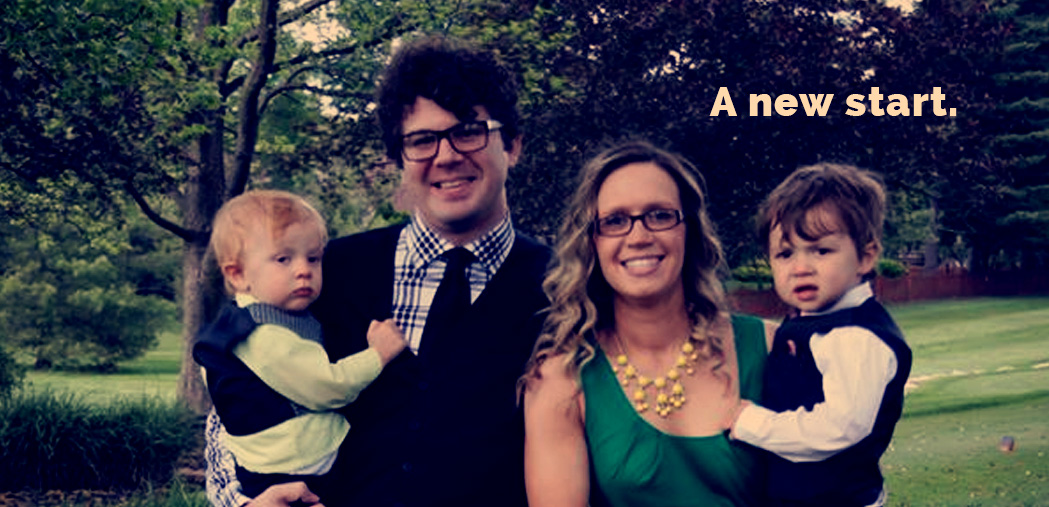 5 years ago today my wife and I were married. I have learnt that she is a angel. She has to put up with me everyday and I honestly don't know how she does it. We have 2 kids and everyday she manages to not loose one of them, clean the house, and feed me. She does everything to make our life better. She is lovely and beautiful.
5 years ago we also moved to Dayton. A town we have made home for the last five years. Now we are letting everyone know we are leaving Dayton, Ohio.
3 years ago we started a ministry call Harvest House with Harvest Youth Ministries, and now we are handing the keys over to another couple ready to take over all responsibilities and hopefully push this small ministry to bigger and better things. I started working for a creative agency called Nova 3 years ago and now I am walking away from that family as well.
New beginnings.
For awhile my wife and I have prayed about our future. I grew up close to my relatives and family is very important to me. Friends always seem to come and go but family, regardless of any relationship status, is always there. I remember fighting with my sister growing up, but if I am down they are the first to call with concern. So we are moving closer to family so my sons have grandpa's and grandma's to look up to and uncles and aunts to fall in love with.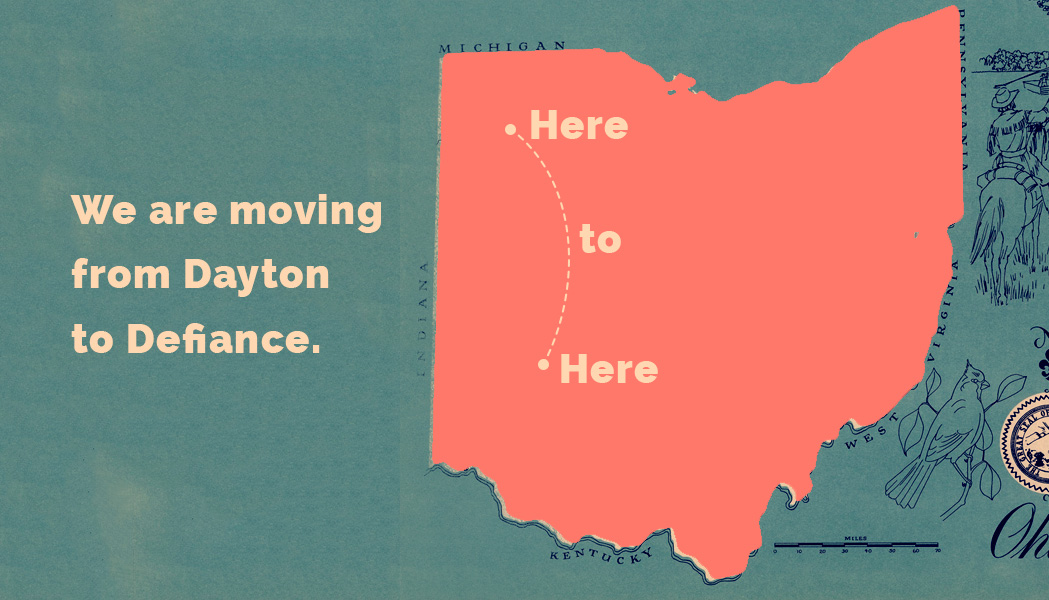 Leaving our ministry is one of the hardest decisions we are making. For the past 3 years its the only life we knew. Serving God in a full-time ministry has been hard at times, but such a blessing. We have seen so many changed lives. It has shown us God can still move mountains if we serve Him. The relationships we have built will not go away. We will continue to contact our girls and the youth we have strengthened friendships with. It was only yesterday I was praying God to use my family for something great, 3 years later I am amazed by how he has provided a way to minister youth in Dayton.
My wife and I continue to pray for direction. Moving isn't going to be an end to our work building His kingdom. We have learnt from our mistakes and have grown the past few years together as a couple and as leaders. We have a few ideas we are bringing to Defiance, a few friends we will need to catch up with, and one goal to shine a light in our daily lives.
What now?
As of right now I am going to be working on my own as a freelance designer/developer and all the other things I do. I am leaving my Nova family, but I we are taking steps to stay connected and work together in the future. I hope to bring some of the ministry ideas I have to life. I have been praying for guidance in my families future church and ministry. Everything I thought would happen in this transition and anything I did myself didn't work. God had a plan to move us and I am allowing him to do his will.
We plan of settling near Defiance, Ohio. Haven't heard of it? Well its a small town in the middle of other extremely small towns. There are a few things I love about Dayton, but in my mind, nothing will ever beat seeing the stars at night in the country.
If you are interested in meeting up and having coffee together, or calling me up and having a convo over our cells and coffee, or want to visit me in the location we move to, we can meet on a table and talk with coffee. Or coffee and coffee and we just don't talk. Whatever you really want to do, I mean I'll be drinking it anyway.
Country roads, take me home.